I'll Take Love Over Lust, Any Day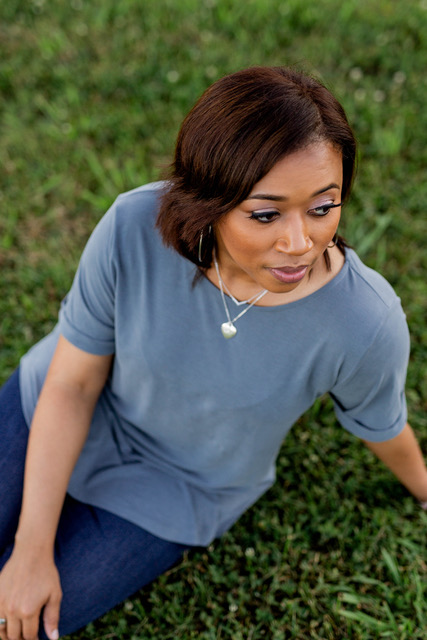 I was once that twenty-year-old girl, dreaming to be married by twenty-four, and having my first child at twenty-eight. It was well thought-out. Can you say #GOALS?!! Haha! I didn't think it was too farfetched at all.
Here's the ULTIMATE question…Why did I want to be married so badly?
Everyone else is getting married…
It's the thing to do…
If you don't get married early, you'll be old having babies…
I don't want to be alone…
I want to have sex…
I want kids…
I'll be happier…
These are actual thoughts that raced through my mind at twenty years old but you know what? I was missing the key element about the essence of marriage…LOVE! Even though I saw loving, healthy relationships all around me, I guess I was blind.
For years, I chased lust thinking it was something good, only to be more confused than before. Metaphorically speaking, lust is like a drug. Once you get that first high, you keep chasing it until you can get that same fix again. It never happens, so you try something stronger (pornography/sex) to make yourself feel better, only to find you're worse than before. There's only one thing that can satisfy your every need, and that's the love of God through Jesus Christ!
God is LOVE
"We know how much God loves us, and we have put our trust in his love. God is love, and all who live in love live in God and God lives in them." 1 John 4:16 (NLT)
I grew up assuming that love was just a feeling or emotion, and not a choice. I thought that my parents loved me only when they gave me what I wanted…and when they didn't, they didn't love me. Boy, oh boy was I wrong! As an adult, I realize they withheld certain things from me and disciplined me because they loved me so much and wanted the best for me. Isn't that the same as the Father's love for us? He can't give us everything we want when we want it, because it might not be best for us at that time. God knew that I, at 24 years old, wasn't mentally ready to carry the weight of being a wife. He needed to mold and shape my selfish heart. Or else, I'd probably been on my way to Divorce Court shortly after! There were many lessons to be learned in the coming years!
LOVE Made Me Do it
Ecstatic! I finally entered that long-term relationship, ultimately heading to the altar…so I thought. This was the one that my 20-year old self dreamed about. Can you say butterflies? I think I was more thrilled that this could be "the one", that I overlooked obvious signs that he was "not the one". It's not like the relationship was terrible; we just weren't right for each other.
After some time of being in that relationship, the Holy Spirit told me to end it. I knew His voice, but I didn't want to believe what He said. However, I had a peace that I can't explain. So, I eventually obeyed Him because I wanted to be in God's will. After the break up, I had so many mixed emotions inside of me because I wasn't sure if I made the right decision or not. Of course, I cried for what felt like months. I fasted and prayed for God to make me whole again. It was difficult, but I knew what the Holy Spirit said. You absolutely can't go wrong when you obey HIM.
The Lord is jealous for us and doesn't want us to put anything or anyone before Him. "The Lord your God is a devouring fire; he is a jealous God." Deuteronomy 4:24 (NLT)
I finally realize that when you're really in LOVE (God is Love), you'll do absolutely anything! Falling in LOVE made me break up with Lust. Who is Lust, you might ask? Lust was "that guy" who caught my attention and captured my heart. Lust was tall, dark and handsome. He was thoughtful, respectful, and the giver of good gifts. I would get butterflies whenever we'd lock eyes, or even at the mention of his name. He was "that guy" that I was excited to take home to meet my parents. He was Mr. Right, so I thought. In reality, Lust distracted me from LOVE. However, now that the blind fold is off, I see that LOVE was with me the entire time, pursuing me. He spoke to me through His Word and in prayer. God only wants the best for me, so He took away what I thought was good for me, only to show me He's better. LOVE now has my FULL attention!
The Waiting Period
"Love is patient and kind. Love is not jealous or boastful or proud or rude. It does not demand its own way. It is not irritable, and it keeps no record of being wronged. It does not rejoice about injustice but rejoices whenever the truth wins out. Love never gives up, never loses faith, is always hopeful, and endures through every circumstance." 1 Corinthians 13:4-7 (NLT)
I'm now 33 years old, going on 34, and still single. It's not been an easy road, but I believe it's the best one for me to take. I've made mistakes in my past that've possibly led me to where I am today, but I do believe that it's God's will for me to be married in the near future. However, this is the first time in a long time where I really enjoy being single. I can actually embrace my relationship with Jesus and not worry about when my husband is coming along. I want real Love, instead of lustful feelings and desires for a man that will fade away once he starts snoring. I'm choosing to Love God, and His purpose for my life, more than anything. My heart's so drawn to God's love, that I don't have room for a man who's not chasing HIM. Now, when my husband comes along, I won't need to look to him to fill any voids or make me whole. God's got that area covered! Because He loves me so much, I'm choosing to trust His plan more than any temporary satisfaction. Hey, I'm in LOVE and I'll do whatever it takes not to mess it up!
Until next time,
Chaunda Jefferson